2019 NOV 8 FRI


Boom Collective —

TBA

,

ANDRIA, BT, Italy


2019 NOV 9 SAT


Boom Collective —

JazzMI

,

MILAN, Italy


2019 NOV 10 SUN


Boom Collective —

Teatro Comunale

,

NOVOLI, LE, Italy




2019 NOV 16 SAT




Guitar Masterclass —

Miles Davis Scuola

di musica,

MESTRE, VE, Italy




Boom Collective,

Garage Sound,

BARI, Italy




2019 NOV 20 WED




Boom Collective —

Casa Cava,

MATERA, Italy




2019 NOV 29 FRI




"Rebirth" the new project of Fabrizio Savino —

Alliance Française

,

BEREA, South Africa




2019 NOV 30 SAT




"Rebirth" the new project of Fabrizio Savino —

The Chairman,

DURBAN, South Africa




2019 DEC 5 THU




Fabrizio Savino meets Nico Morelli —

Bab Ilo,

PARIS, France


2019 DEC 15 SUN


Boom Collective —

Teatro Giordano

, FOGGIA, FG, Italy




Pierluigi Balducci Quartet —

TBA

, TAURIANOVA, RC, Italy


2020 MAR 20 FRI / CANCELLED


Pierluigi Balducci Quartet —

TBA


2020 MAR 21 SAT / CANCELLED


Pierluigi Balducci Quartet —

TBA


2020 MAR 22 SUN / CANCELLED


Pierluigi Balducci Quartet —

TBA


2020 APR 2 THU / CANCELLED


Fabrizio Savino Trio —

Bagni Pubblici di

Via Aglié, TURIN, Italy


2020 APR 25 SAT




Fabrizio Savino Guitar Solo —

Inner Urge For Humanity: Music Supporting Humanity,


Streaming concert on Inner Urge Music YOUTUBE Channel


2020 AUG

29 SAT


Pierluigi Balducci Quartet —

Gezziamoci Festival, MATERA, MT, Italy




2020 AUG 30

SUN


Pierluigi Balducci Quartet —

TBA, TORRE MAGGIORE, FG, Italy




2021 JAN 29
FRI


Pierluigi Balducci Quartet —

Duke Club (Streaming on Wim Tv), BA, Italy




2021 JUN 26

SAT




Fabrizio Savino Trio —

MOLA DI BARI, BA, Italy

2021 AUG 26

THU




Fabrizio Savino Trio: "The rising sun"—

Peperoncino Jazz Festival, SCALEA, CS, Italy


2021 SEP 5

SUN




Fabrizio Savino Trio: "The rising sun" —

Arena Teatro Tor Bella Monaca, ROME, Italy


2022 FEB 18 FRI


Fabrizio Savino Trio: "The rising sun" —

San Severo Jazz Winter Festival, SAN SEVERO, FG, Italy


2022 FEB 20 SUN


Fabrizio Savino Trio: "The rising sun" —

Duke Jazz Club, BARI, BA, Italy


2022 APR 30 SAT


Teachers of Campobasso Conservatory of Music for "The International Jazz Day" —

Sala Alphaville, CAMPOBASSO, CB, Italy


2022 JUNE 20 MON


Teachers of Campobasso Conservatory of Music —

Jazz al Castello, CAMPOBASSO, CB, Italy


2022 AUG 19 FRI


Pierluigi Balducci Trio —

Palazzo Pesce, MOLA DI BARI, BA, Italy


2023 APR 20 THU


Fabio Accardi "Fell of drummatiko" —

Teatro Forma, BARI, BA, Italy
Born in Bari in 1981 Fabrizio Savino is one of Italy's most interesting jazz musicians.

In 2009 Fabrizio published his first album "Metropolitan Prints" featuring Luca Aquino which received good reviews in Italy and abroad.
In 2010-2011, Fabrizio attended various seminars at Tuscia in Jazz, studying and playing with Dado Moroni, Antonio Sanchez, Tony Monaco, David Liebman, Eddie Gomez, Flavio Boltro and working as assistant of Kurt Rosenwinkel.
In the same period Fabrizio moved to New York where he shared the stage with some of the best musicians in the local scene and attended also other masterclasses with Joe Diorio, John Scofield, Mike Stern, Dario Deidda, Peter Bernstein and Mike Moreno.
His second album, entitled "Aram" (Alfamusic), was released in 2012. This recording includes the presence of some of the best musicians of the Italian jazz scene as Enrico Zanisi, Luca Alemanno and Dario Congedo, and was widely reviewed in jazz and music magazines all over the world.

"Aram" got the nomination "like it!" from the Italian jazz magazine  "Jazzit" and at the same time a double page on the magazine.
In January 2016, his new album, "Gemini", was released by A.MA Records.
This recording marks a significant step in his artistic career where he challenges himself with one of the most difficult ensembles in music: the guitar trio, which features Luca Alemanno on double bass and Gianlivio Liberti on drums. "Gemini" got some nominations as the "Best 100 European jazz albums" according to "Jazzit" magazine and "Album of the week" by the famous radio show Fahrenheit on the National Public Broadcasting Company of Italy RAI Radio Tre.
With "The rising sun", released by Inner Urge Records in 2021, Savino explores many sonorities and composes music starting from an inner analysis. The album has more than 190,000 plays only on the Spotify platform and has been selected by the editors and included in important playlists such as "State of Jazz", "Jazz X- Press", "All new Jazz" "Jazz Today" and "Modern Jazz".

The album was introduced and broadcasted by famous radios such as Jazz Fm from London, Concertzender from The Netherlands, 4zzz from Australia, Ara Radio from Luxembourg, Ness Radio from Morocco, RDC from Poland, Radio Rai from Italy and Radio Free Brooklyn from NY. 
It was also presented in Italy in big Festivals and theaters and is recommended by influent magazines such as the USA Jazz Guitar Today and Downbeat. 
The album was also well reviewed by journalist from influential magazines as Diskoryxeion from Greece, Jazz Convention and ilsussidiario.net from Italy, Jazz Quad from Russia, Jazz Mania and Jazzhalo from Belgium and Jazz Life Magazine from Japan.
During his career he has shared the stage with some of the greatest artists of the jazz scene such as: Vladimir Kostadinovic, Flavio Boltro, Tony Monaco, Sebastian Merk, Luca Alemanno, Gaetano Partipilo, Antonello Salis, Luca Aquino, Joel Holmes, Cédric Hanriot and Simon Moullier and many others playing in many jazz clubs and festivals around the world including Petrovac Jazz Festival, Locus Festival, Jazzit Festival, Bari in Jazz, Locomotive Jazz Festival, Peroncino Jazz Festival, Tuscia in Jazz Festival and Unisa Jazz Festival.
27/04/2019
Festival Gusto Jazz, ITALY
13/04/2019
Unisa Jazz Festival, SOUTH AFRICA
12/04/2019
Unisa Jazz Festival, SOUTH AFRICA
12/04/2019
Tshwane University of Technology – Music Department, SOUTH AFRICA
11/04/2019
Pretoria University, Music Department, SOUTH AFRICA
03/02/2019
Theater Forma, ITALY
27/01/2019
TIJC 2019, THAILAND
09/11/2018 
Museum Piaggio Jazz Festival, ITALY
02/09/2018
Il Jazz Italiano Festival, ITALY
24/08/2018
Francavilla Open Jazz Festival, ITALY
23/08/2018
Festival "Costa dei Trulli", ITALY
29/07/2018
Ostuni Music Festival,  ITALY
13/07/2018
Memu Festival, ITALY
03/05/2018
Elegance Jazz Club, ITALY
29/04/2018
Koncertirken, DENMARK
22/04/2018
De Ruimte Jazz Club, NETHERLANDS

14/04/2018
Bam Festival, ITALY
08/03/2018
The Mad Dog Jazz Club, ITALY
04/03/2018
Bonaventura Jazz Club, ITALY
27/07/2017
Memu Festival, ITALY
20/05/2017
Torino Jazz Festival, ITALY
03/04/2017
Bugatti Jazz Club, ITALY
11/03/2017
Theater Spazio Le arti, ITALY
16/12/2016
Salice Jazzwine Festival, ITALY
07/12/2016
Unesco Jazz Festival, ITALY
24/11/2016
Sounds Jazz Club, BELGIUM
25/11/2016
Wine note jazz club, LUXEMBURG
27/10/2016
BoBu Jazz Club, GERMANY
20/10/2016
Barkett Jazz Club, GERMANY
21/07/2016
Barletta Jazz Festival, ITALY
11/06/2016
Bari in jazz Festival, ITALY
21/04/2016
Conversano Music Corner,  ITALY
29/12/2015
Roccella Jazz Festival,  ITALY
26/12/2015
Festival Locus Winter, ITALY
07/10/2014
Alexanderplatz Jazz Club, ITALY
01/09/2014
Petrovac Jazz Festival, MONTENEGRO
27/08/2014
Peperoncino Jazz Festival, ITALY
03/08/2014
Locus Festival, ITALY
16/05/2014
Alghero Jazz Festival, ITALY
17/11/2013
Acquario in Jazz Festival, ITALY
22/08/2013
PV6 Festival, ITALY
21/04/2012
Museum in Jazz Festival, ITALY
31/07/2011
Tuscia in Jazz Festival 2011, ITALY
04/08/2008
Locomotive Jazz Festival, ITALY
Metropolitan prints
Alfamusic, 2009
Aram
Alfamusic, 2012

Gemini
A.MA. Records, 2016
Rebirth
To be released in 2020 
Have yourself merry
little Christmas (Single)
Chiara Civello,
Sony Music Ent.,
2014
Unconditioned
Alessandro Campobasso
4et, Four Edition,
2015

Natural
Stefania Di Pierro
feat. Nicola Conte,
Far Out Recordings,
2016
Open your sky
Mirko Signorile 4et
feat. Fabrizio Savino,
Parco della Musica
Records,
2016
Kinesis
Nico Catacchio,
Alfa Music,
2019
Boom Collective
Gaetano Partipilo,
Auand,
2019
INNER URGE RECORDS, 2021
"[…] With many influences from bop and hard bop, passing through contemporary jazz and contemporary Brazilian music, Fabrizio Savino with The Rising Sun creates memorable atmospheres, mild but full of great intensity supported by two highly experienced musicians: the double bass player Luca Alemanno and the drummer Sebastian Merk. The songs Wisdom and No ifs, ands, or buts are true masterpieces."

Phontas Troussas, Diskoryxeion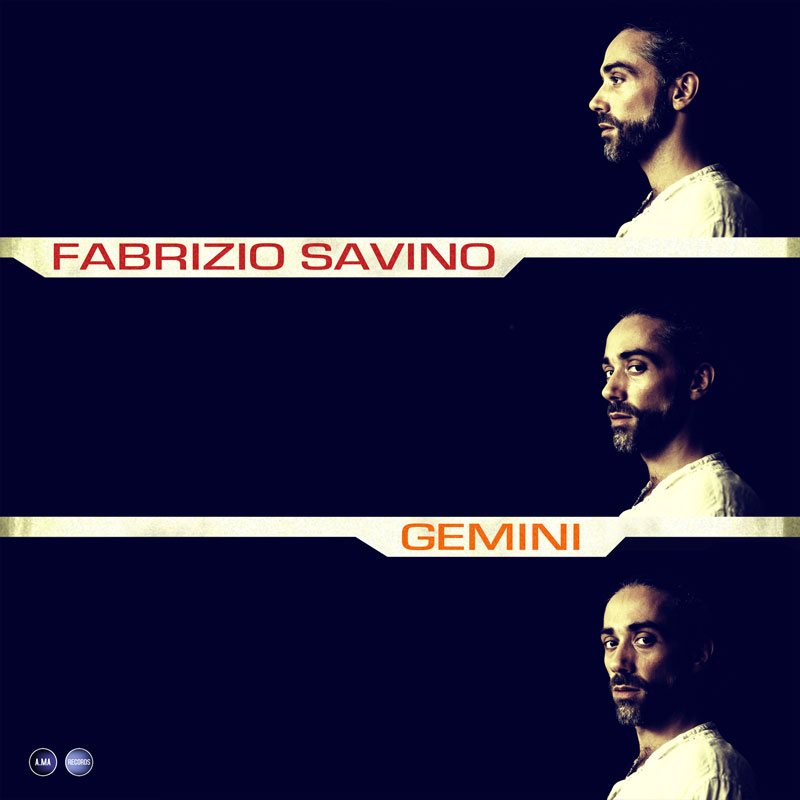 AMA RECORDS, 2016
"[…] Fabrizio Savino, a deep connoisseur of jazz and classical music, is an artist able to create an almost perfect mix with electronic music: the result is a modern sound, avant-garde, cultured and at the same time capable to create an emotional charge presents in each ten tracks of Gemini. It is an album that absorbs completely the listener opening up unknown dimensions. […]" 
Guido Biondi, Il fatto quotidiano
ALFA MUSIC, 2012
"[…] Opening with Into My Mind we have that intimacy that borders on an ambient quality that allows Savino to paint lyrical portraits of tunes for the listeners imagination. The Persian release title Aram roughly translates to peace or serenity and is the perfect example of a harmonic exploratory for an artist to stretch out and find the lost chord, the missing progression, the melodic soul that completes not just the musician but the listener as well. A challenging recording where boundaries are pushed and comfort zones no longer exist. Melody move into a variety of odd meters and abstraction while never losing accessibility. Black Hat is another intriguing tune that while left of center would seem like a standard in waiting.[…]" 
Brent Black, Critical Jazz
ALFA MUSIC, 2009
"[…] What I immediately noticed about Fabrizio Savino is a musical vision that let him use heterogeneous ingredients with  good taste; something that he does very well because his composer  aspects join naturally to that of instrumentalist. In the various cd tracks,  supported by very good musicians to whom I give my compliments, Fabrizio  mixes sounds and colors leaving out his influences filtrated by his own sensitivity. I suggest to listen to his cd. […]" 
Umberto Fiorentino, Jazz Guitarist
Fabrizio Savino's new album
"The rising Sun" official videoclip
Fabrizio Savino Trio
Along Come Betty, LIVE
Fabrizio Savino Trio
Aram, LIVE
Fabrizio Savino Quartet
Alone together 
Fabrizio Savino Trio
Gemini, STUDIO
Subscribe to mailing list